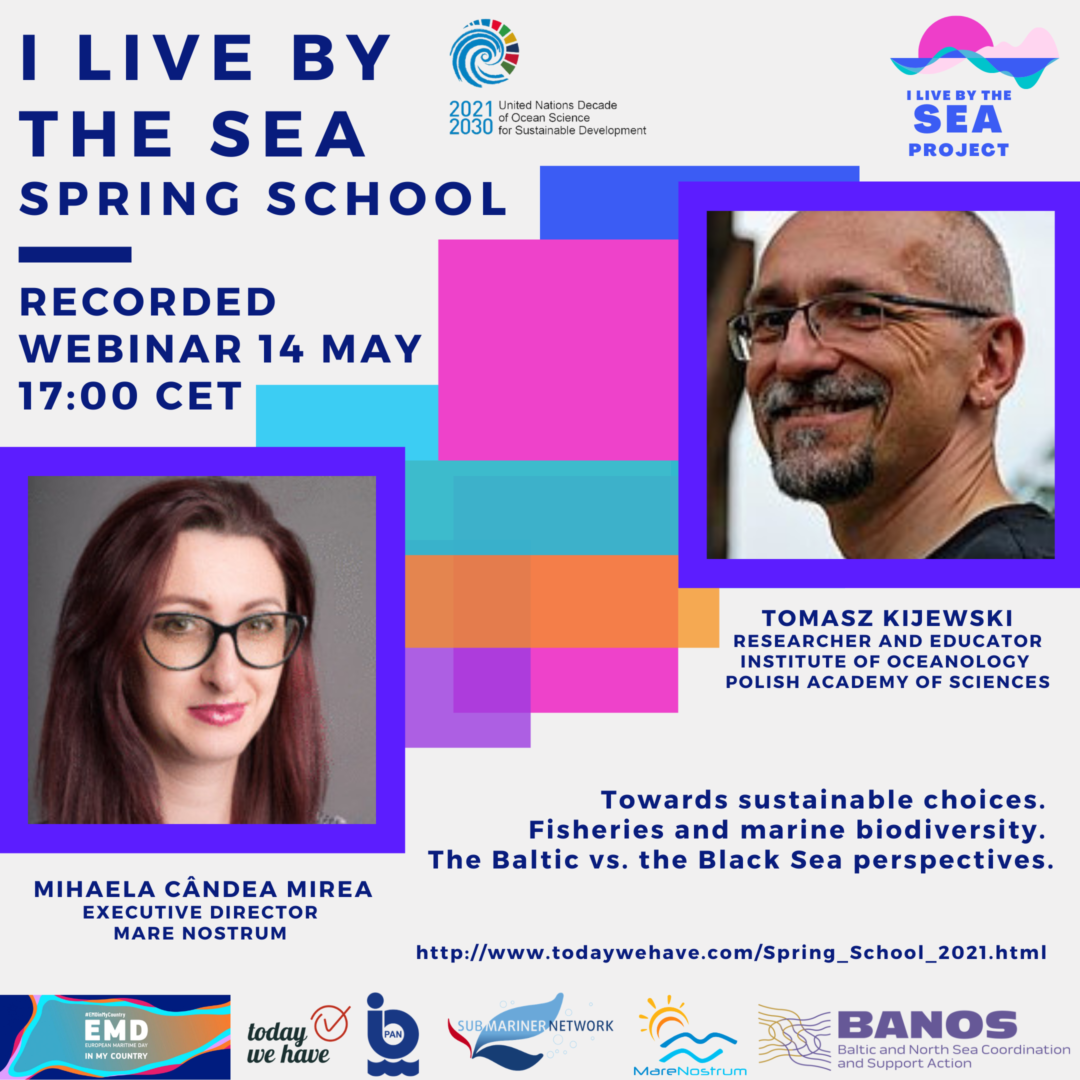 MIHAELA CÂNDEA MIREA
EXECUTIVE DIRECTOR, MARE NOSTRUM
She made the mission of Mare Nostrum her own and she wishes to raise the respect towards the environment. Mihaela has a consistent involvement in the non-profit sector dedicated to environmental protection and brings her experience in the central administration. At the same time, her continuous preoccupation for progress and improvement brought her the internationally recognized certification of Project Management Professional, which helps her to develop the working environment in the organisation. During her activity in Mare Nostrum, she focused her attention on subjects related to Black Sea ecosystem conservation, such as: data collection regarding marine litter, cetacean conservation and education for sustainable development. Her publications are dedicated to the public and teachers, but also to the scientific community, having a bachelor's degree in biology and a master's degree in Project Management. For almost 3 years she is working closely with the Black Sea Advisory Council, an NGO dedicated to fishery and aquaculture and since 2020 she was appointed as the Romanian National Hub for the Common Maritime Agenda for the Black Sea.
TOMASZ KIJEWSKI
RESEARCHER AND EDUCATOR, INSTITUTE OF OCEANOLOGY POLISH ACADEMY OF SCIENCES
He is member of the CORE team Climate and Ocean Research and Education Unit at Institute of Oceanology Polish Academy of Sciences in Sopot. Tomasz is has PhD in biology, specializing in marine fauna genetics. He is involved in educational activities, taking part or co-organizing numerous festivals and science picnics, as well as workshops and lectures for young people and adults.
Webinar recording:
FB: https://fb.watch/5vm5MKQ6iR/
All information about the I live by the Sea Spring School HERE