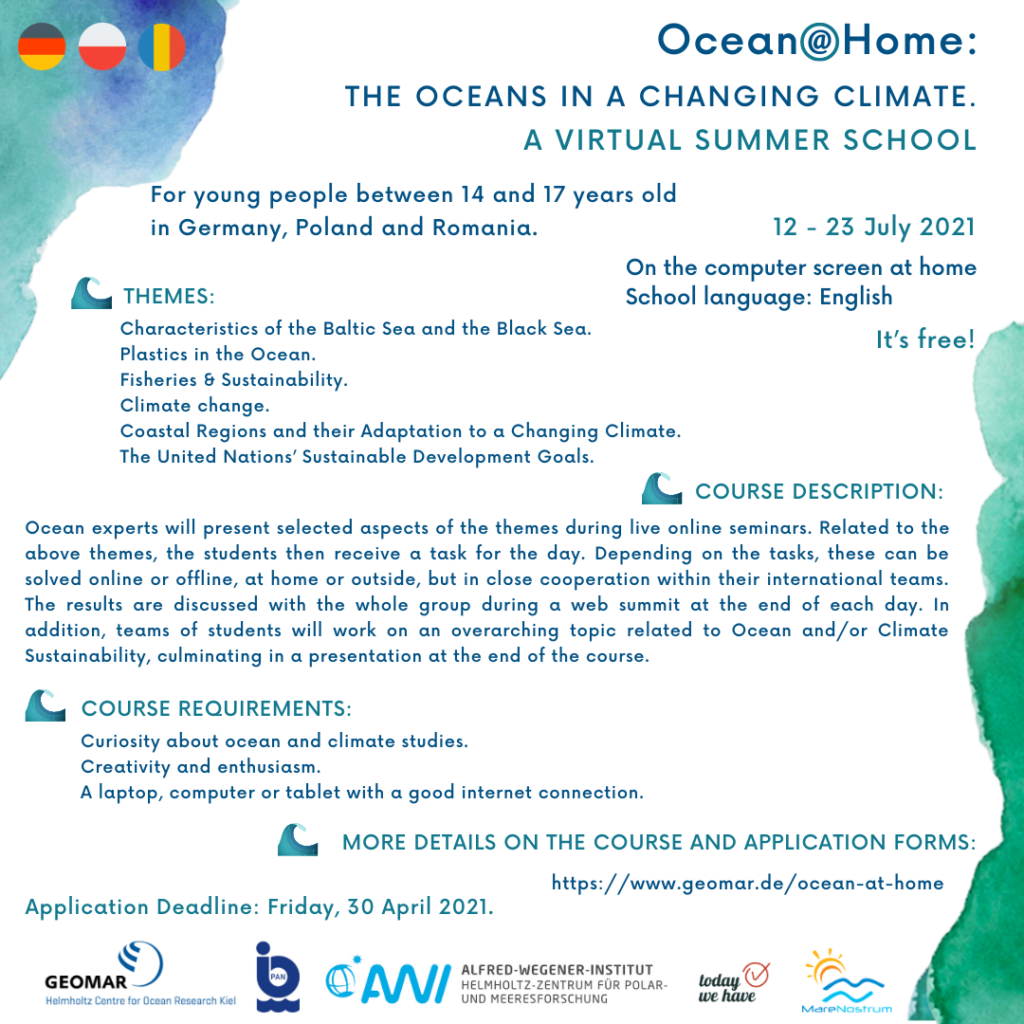 We invite young people between 14 and 17 years from Poland, Romania and Germany to a virtual summer school from July 12 to 23, 2021.
The course will take place on the computer screen at home (via video-conferencing) with some special off-line tasks for the students related to particular topics.
The working language will be English and Ocean@Home will be free of charge.
The deadline for applications is: Friday, 30 April 2021
More details on the course and application forms: