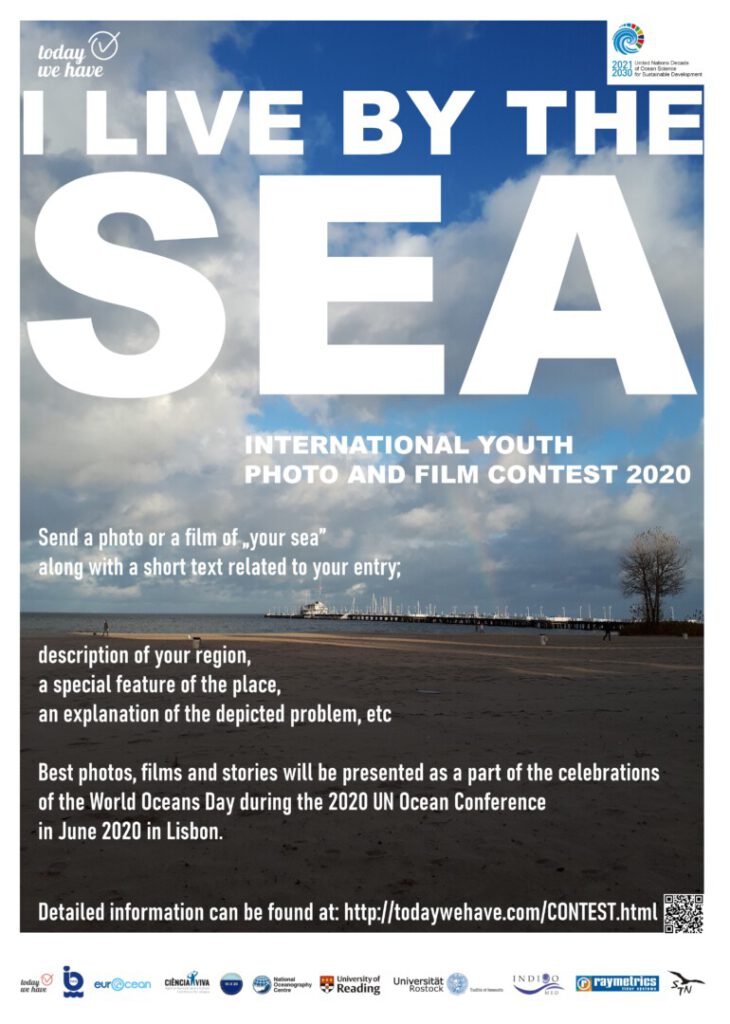 Dear friends of I live by the Sea!
The coronavirus is still our reality and a great challenge to us all. Due to the limitations that we're currently experiencing, the 2020 United Nations Ocean Conference, which was originally scheduled to take place between 2-6 June in Lisbon, has been postponed. The I live by the Sea Exhibition of your works was approved to be among the most prominent exhibitions in the conference venue.
We will announce the winners on 8 June, on the World Ocean Day, however, the exhibition has been postponed until a new date has been announced for the conference.
Given these new circumstances, we decided not to wait for that to happen, and as of 8 June, we will display the winning submissions on our website as an online exhibition.
Therefore, we decided to further extend the submission deadline to 8 May.