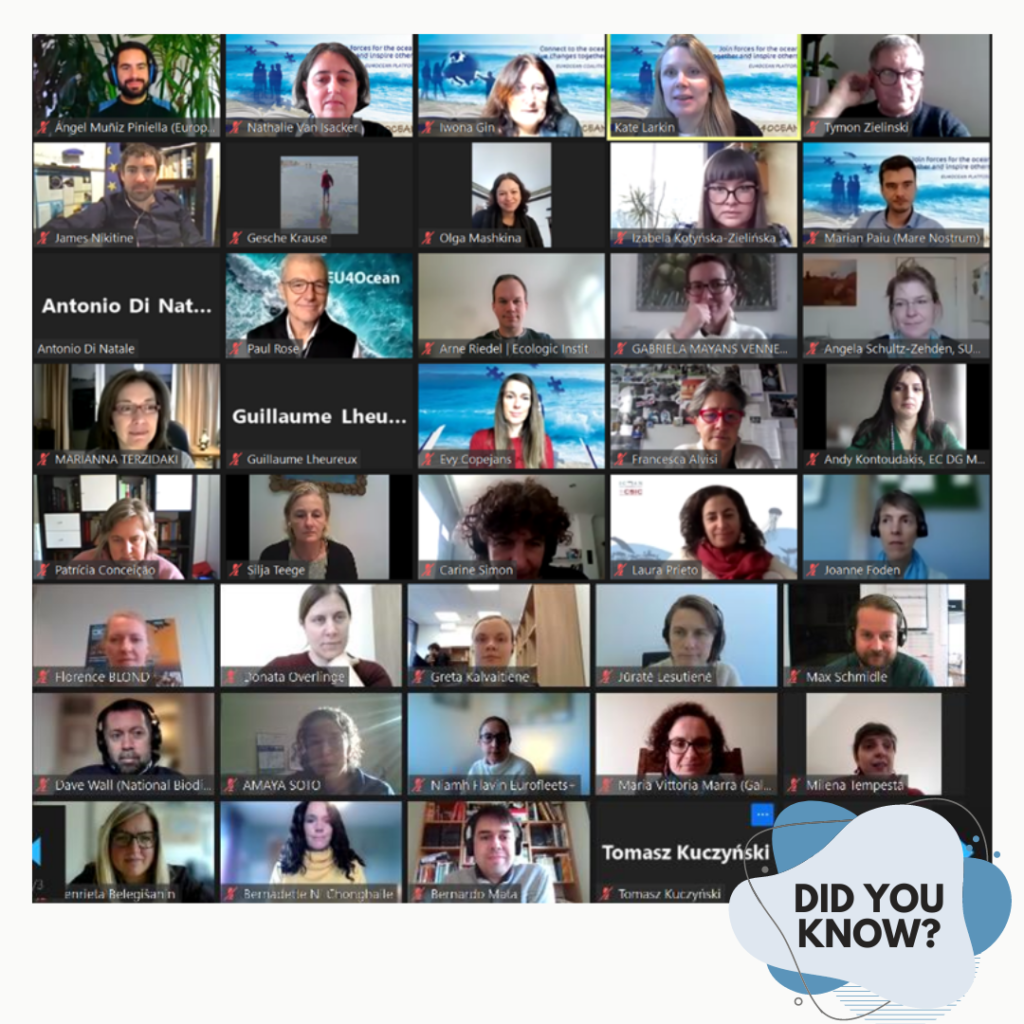 It is our pleasure to inform you that the "I live by the Sea" project is in a great shape! The project and its 2022 edition, as one of the flagship projects of the EU4Ocean Coallition, was presented on December 2nd 2021, during the EU4Ocean Platform member meeting.
More information HERE
Information about the project HERE
We are just about to open the submissions for 2022.
Follow us!