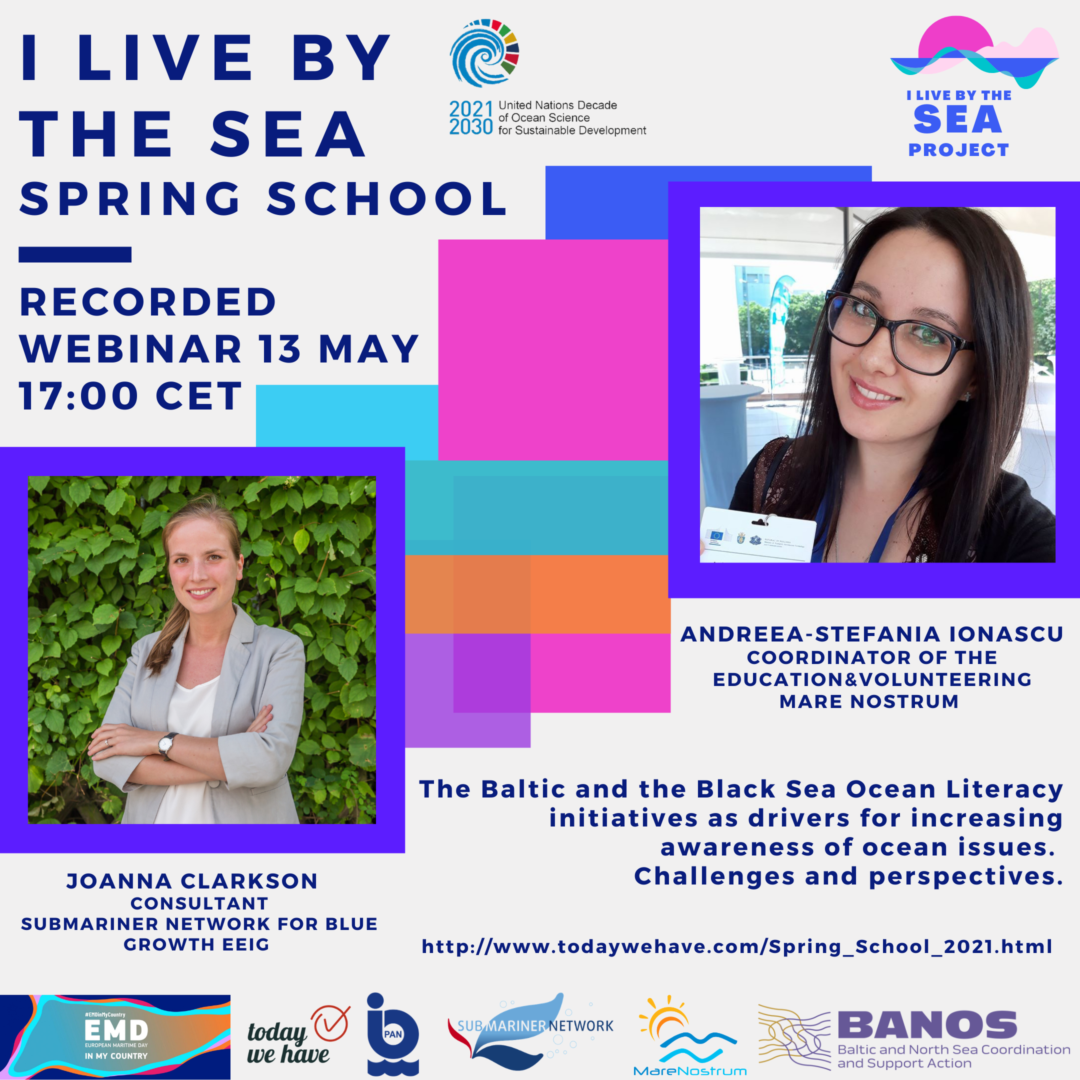 JOANNA CLARKSON
CONSULTANT, SUBMARINER NETWORK FOR BLUE GROWTH EEIG
Joanna has worked in various EU-funded project relating to sustainable seas, Baltic Sea Region development and circular economy since 2017. She specialises in communication and outreach, having worked on everything from SUBMARINER's core publications to web and social media presence. Since 2020 Joanna has become SUBMARINER's contact person for the topic (or as we call it "transversal action field) of ocean literacy, working among others in the project EU4Ocean and coordinating the SUBMARINER Network Working Group on Ocean Literacy.
ANDREEA-STEFANIA IONASCU
COORDINATOR OF THE EDUCATION&VOLUNTEERING, MARE NOSTRUM
Andreea is a psychologist and the Coordinator of the Education&Volunteering Department in Mare Nostrum NGO, one of the oldest NGOs in Constanta, Romania. She has developed over time a passion for the environment, and especially the sea, which are so interconnected with the health and welfare of human beings. Mare Nostrum opened for her new horizons related to the fascinating world of education for sustainable development, but also to environmental psychology. Andreea has been a part of Mare Nostrum NGO since 2007, dedicating her time and efforts to engaging young people, teachers, students, public authorities' representatives and the general public in taking action for the environment. She loves what she does and she strongly believes that education is the base of society and of change, for a better world.
Webinar recording:
FB: https://fb.watch/5t9QFmBQct/
All information about the I live by the Sea Spring School HERE